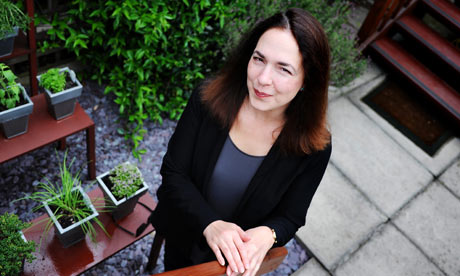 A Google search for Lorrie Moore yields endless variations of the coupling of adjectives, "funny" and "poignant." In this case, the consensus is right. Moore's stories are exactly those two things, but they demand a long list of other adjectives to describe their complexities. Of which, dark, surprising, and youthful are a few which come to mind. But, enough meandering book critic speak.
Lorrie Moore has been announced as NYU's Distinguished Fiction Writer-in-Residence for Spring 2013.
Moore, who is described as "the nearest thing we have to Chekhov," by Alison Laurie, is usually located in the Midwest as part of the faculty of the University of Wisconsin-Madison.
Moore's relocation from Middle America may mean we can look forward to more appearances by her in New York City. The first indication of this is Friday, April 15th when NYU will be hostingThe Paris Review Interviews featuring Moore along with many other compelling writers like the very hilarious Gary Shteyngart and the very important Gay Talese.
Moore follows in a long line of impressive writers who have previously held the Writer-in-Residence post including Jonathan Lethem, Junot Diaz, and Aleksandar Hemon. She will assume the position after Hemon whose residency lasts through Fall 2012. Moore will teach two graduate fiction writing courses during her time at NYU.
Until then, we'll have to fill our time re-reading Moore's take on Friday Night Lights, eagerly anticipating her arrival on Washington Square.
Be sure to share your iTunes library before you step into Bobst, Professor Moore. We truly, unironically like your taste.
[image via]