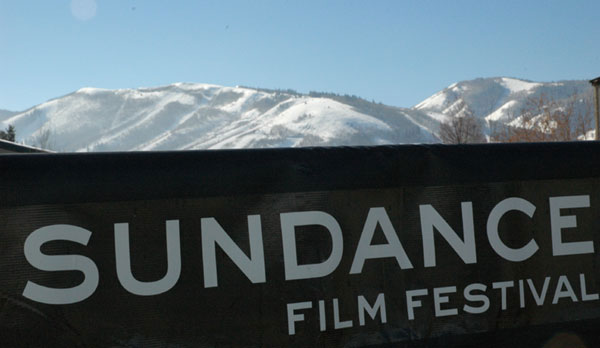 Professor Sam Pollard and Five Tisch alumni from the Film & Television program will have their films screened at the Sundance Festival 2012. Antonio Campos' Simon Killer, Eugene Jarecki's The House I Live In, Matt Ross' Twenty-Eight Hotel Rooms, Ricky Bates' Excision, Musa Syeed's Valley of the Saints and Professor Pollard's Slavery by Another Name will all play at the festival. The films run the gamut; from Excision, a cult cult slasher featuring John Waters, to The House I Live In, a documentary about American drug wars.
Pollard is a veteran of the Sundance Festival; in 2003, he was the Executive Producer of the documentary, Brother Outsider. His professorial interests lie mainly in editing. Between 1990 and 2000, Professor Pollard edited a number of Spike Lee's films: Mo' Better Blues, Jungle Fever, Girl 6, Clockers, Bamboozled. He also co-produced a couple of documentary productions with Lee. Spike Lee Presents Mike Tyson, his biographical sketch for HBO, won Pollard an Emmy and Four Little Girls, a feature about the 1965 Burmingham church bombings, earned him for the nomination an Academy Award.
Antonio Campos' debut feature Afterschool was shown at the New York Film Festival in 2008. The New York Times covered the film and Campos, explaining his life as an NYU film student—his formation of Borderline Films (the company who brought you Martha Marcy May Marlene) and his pseudodocumentary about a 15-year-old girl who sells her virginity through e-mail. Campos posted an actual auction site and elicited 4,000 responses and got up to a $2,000 bid. Here's to hoping Simon Killer is as eccentric as his past endeavors.
The Sundance Institute, created by Robert Redford in the mountains of Sundance, Utah, hosts the annual Film Festival every January in Salt Lake City. The festival is the largest independent cinema festival that showcases feature length and short films in the United States. The festival will run from January 19th to 29th.