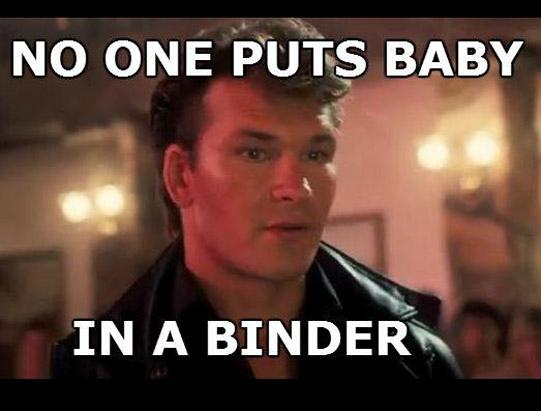 Just because the candidates have started acting like high school girls doesn't mean you have to. With just over two weeks left until election day, very little has been said about something that's near and dear to our hearts: vaginas, and the women who have them.
Prompted by the inclusion of contraception in the Affordable Care Act, there's been a lot of talk about women's bodies and who does and does not get to regulate them this past year. The rhetoric being used is changing as well. Who'd ever heard of "legitimate rape" until this summer? (Hint: no one, because all rape is rape). There's talk of overturning Roe v. Wade and amending the constitution to change the definition of a person. The stakes are high for women this year. Read about each candidate's position on women's issues after the break.
Obama:
Obama's website states pretty clearly that he's an ally for women, and he's said as such repeatedly. He signed The Lilly Ledbetter Fair Pay Act early on in his presidency, and fought to include a number of provisions in the Affordable Care Act that are beneficial to those with lady-parts. The first of which is that women will not be charged more (in some cases over $1,000 per year) than a man with similar risk factors. Women can no longer be denied health insurance because of their pre-existing conditions. These "conditions," expanded for women, include having had a c-section, been a victim of domestic abuse, or already being pregnant.
Insurance companies can also no longer charge more for maternity coverage, without which women pay out of pocket for ultrasounds, pre- and post-natal care. Women who joined a new health-care plan after March 2010 now have access to preventative care including mammograms and contraception, not including abortion, with no co-pay. This saves women, and their families, between $160 and $600 per year, as well as the financial and emotional cost of an unwanted pregnancy. For all the good that the Affordable Care Act has done and will do for women, some compromises were made in the interest of diplomacy: federal money cannot go towards abortions. That being said, President Obama is a staunch supporter of a woman's right to choose, and has promised to uphold the supreme court decision, Roe v. Wade, that legalized abortions in the 1970s.
Romney:
Like most of his campaign platforms, Romney's position on the subject of fair-pay legislation like Lilly Ledbetter or the Paycheck Fairness Act and has made a drastic change over the course of the campaign. In April, an aid from the Romney team said of course Mitt supports fair pay legislation, though later it came out that Romney would not have supported it at the time. In a scramble, an aid told CBS news that Romney had no position at the time and would not seek to repeal the act if he becomes President. Romney's position on the Affordable Care Act is well documented by this point. He's promised to repeal it on day one of his presidency, and states so very clearly on his website.
Other than that, he's been mum on the subject of contraception except to say that he wants to leave it alone. Of course, since he said that in January, so it's changed about a thousand times since then. It's concerning that Romney is using such a personal issue to clearly appeal to different voters at different times. Romney has also pledged to defund family planning services, like Planned Parenthood, which he says provide abortions (they don't). Planned Parenthood retaliated last week by issuing a statement that says Romney is misleading the voters regarding what he will do in terms of access to safe and legal contraception and abortion services.
It's hard to tell because his position keeps changing. The most recent sound-bites seem to suggest that Romney is pro-life except in the cases of rape, incest, or mortal danger to the mother. The Republican platform supports a constitutional amendment that would grant personhood rights to fetuses, and Romney supports the platform.